FINAL SALE! Nu har vi sänkt rea-priserna ytterligare!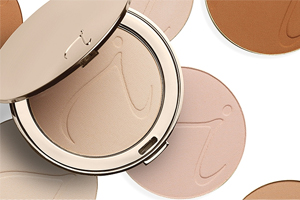 jane iredale - The Skin Care Makeup
Grundaren till iredale Mineral Cosmetics är Jane Iredale. Hon var den första som såg potentialen i mineralmakeup och dess hudvårdande egenskaper. 1994 utvecklade hon makeupserien jane iredale – The Skin Care Makeup®.  Makeupserien består av en avancerad blandning av mineraler och pigment som låter huden andas. Mineralerna ger ett naturligt skydd mot skadlig UV-strålning. Dessutom lugnar de känslig och irriterad hud. Vi strävar efter att våra produkter och förpackningar ska ha en minimal inverkan på miljön. Som ett led i detta har vi bland annat sett till att våra pressade mineralfoundations, PurePressed Base, kommer i refills.