Glad Lucia! 30% på utvalda skönhetsfavoriter. Gäller endast idag 13/12.
Infinity Palette
Linda Hallberg
Linda Hallberg Infinity Palette är en multifunktionell palett som gör det möjligt att skapa en mängd olika makeuplooker.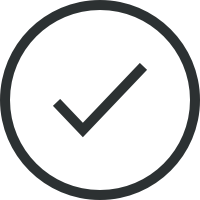 Fri frakt över 500 kr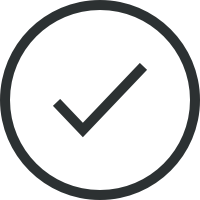 Expressleverans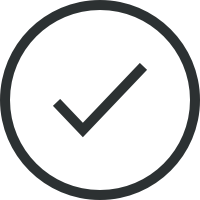 Gratis varuprover
Infinity Palette
p89584617
v89584618
Linda Hallberg
SEK
399
Recensioner
Bästa paletten för multiuse. Skuggorna är helt underbara och kan byggas på till önskad effekt. LOVE!
Palette is disappointing to me. Nice colours. But they transfer immediately and have no long wear. The darker colours looked awful as they went all over my upper eyelid after 30 minutes. Don't understand the rave reviews when this product is so powdery and doesn't last. Ok if you're taking s photo immediately after doing your make up but no wear time at all for all day !
Antagligen den mest använda produkten i min sminksamling. Väldigt bra bas-palett och så himla tacksam att resa med -- allt finns ju i princip och paletten är platt och lättpackad. Fina färger med hög payoff som går att kombinera ihop till både vardags och fest.
Mer Information
Linda Hallberg Infinity Palette är en multifunktionell palett som gör det möjligt att skapa en mängd olika makeuplooker. Paletten innehåller åtta högpigmenterade nyanser av skimrande och matta skuggor som kan användas på ansikte och kropp. Skaparen av Linda Hallberg Cosmetics, Linda Hallberg vill med sina produkter som Infinity Palette både inspirera dig till att experimentera samt förenkla din makeuprutin. Så låt kreativiteten flöda med denna multifunktionella palett. Alla färger kan användas torra eller med en fuktig pensel. Infinity Palette är perfekt för att skapa olika ögonmakeuper, kan användas för contouring och som highligther eller för att forma de perfekta ögonbrynen – det är du själv som sätter gränserna. Nyanserna går från kalla ljusa nyanser med skimmer till varmare bruna nyanser med matt finish. Skuggornas formula är lätta att jobba med och det går enkelt att bygga upp med täckning. Paletten är parfymfri och inte testad på djur.
Vinnare av KICKS Beauty Awards 2018: bästa multiprodukt
Nyanser • Virgio: varm, ljus nyans med guldskimmer • Milky way: kall, ljus nyans med silverskimmer • Andromeda: varm, rosa nyans med guldskimmer • Pinwheel: kall, rosa nyans med silverskimmer • Maffei: varm, sandfärgad nyans med matt finish
CONTENT: 3.5 g / 1.2 0z each MAFFEI & ZWICKY: Talc, Ethylhexyl Palmitate, Magnesium Stearate, Levulinic Acid, p-Anisic Acid, Sodium Levulinate, Glycerin, Aqua (Water), CI 77891 (Titanium Dioxide), CI 77492 (Iron Oxides), CI 77499 (Iron Oxides), CI 77491 (Iron Oxides) CIGAR: Talc, Mica, Ethylhexyl Palmitate, Magnesium Stearate, Levulinic Acid, p-Anisic Acid, Sodium Levulinate, Glycerin, Aqua (Water), CI 77499 (Iron Oxides), CI 77891 (Titanium Dioxide), CI 77492 (Iron Oxides), CI 77491 (Iron Oxides) FORNAX: Talc, Aluminum Starch Octenylsuccinate, Polyethylene, Mica, Nylon-12, Magnesium Myristate, Octyldodecyl Stearoyl Stearate, Ethylhexyl Palmitate, Octyldodecanol, Levulinic Acid, p-Anisic Acid, Sodium Levulinate, Glycerin, Aqua (Water), CI 77499 (Iron Oxides), CI 77266 [nano] (Black 2), CI 77491 (Iron Oxides), CI 77891 (Titanium Dioxide), CI 77492 (Iron Oxides), CI 42090 (Blue 1 Lake) MILKY WAY: Talc, Mica, Dimethicone, Magnesium Myristate, Bis-Hydroxyethoxypropyl Dimethicone, Glyceryl Caprylate, Dimethicone Crosspolymer, Silica, Benzyl Alcohol, Helianthus Annuus (Sunflower) Seed Oil, Tin Oxide, Rosmarinus Officinalis (Rosemary) Leaf Extract, CI 77891 (Titanium Dioxide), CI 77492 (Iron Oxides), CI 77491 (Iron Oxides), CI 77499 (Iron Oxides) VIRGIO: Talc, Mica, Dimethicone, Bis-Hydroxyethoxypropyl Dimethicone, Magnesium Myristate, Dimethicone Crosspolymer, Glyceryl Caprylate, Benzyl Alcohol, Helianthus Annuus (Sunflower) Seed Oil, Tin Oxide, Rosmarinus Officinalis (Rosemary) Leaf Extract, CI 77891 (Titanium Dioxide), CI 77491 (Iron Oxides), CI 77492 (Iron Oxides), CI 77499 (Iron Oxides) PINWHEEL Talc, Mica, Magnesium Stearate, Ethylhexyl Palmitate, Levulinic Acid, p-Anisic Acid, Sodium Levulinate, Glycerin, Aqua (Water), Tin Oxide, CI 77891 (Titanium Dioxide), CI 77742 (Manganese Violet), CI 16035 (Red 40 Lake), CI 42090 (Blue 1 Lake) ANDROMEDA Talc, Mica, Magnesium Stearate, Ethylhexyl Palmitate, Levulinic Acid, p-Anisic Acid, Sodium Levulinate, Glycerin, Aqua (Water), Tin Oxide, CI 77891 (Titanium Dioxide), CI 77491 (Iron Oxides), CI 77742 (Manganese Violet), CI 16035 (Red 40 Lake)
Vi tror att du skulle tycka om